H110 Powder Silhouette shooters claim it is the most accurate 44 powder they have ever used. In addition, H110 is "the" choice for 410-bore shotgun, especially among top competitive skeet and sporting clays shooters.
It handles all 2-1/2-inch, ½-oz. loads, as well as all 11/16-oz.
Hodgdon H110 pistol powder is an excellent choice for magnum pistol loads including .
44 magnums, 454 Casull, 500 Smith and Wesson magnums and many others.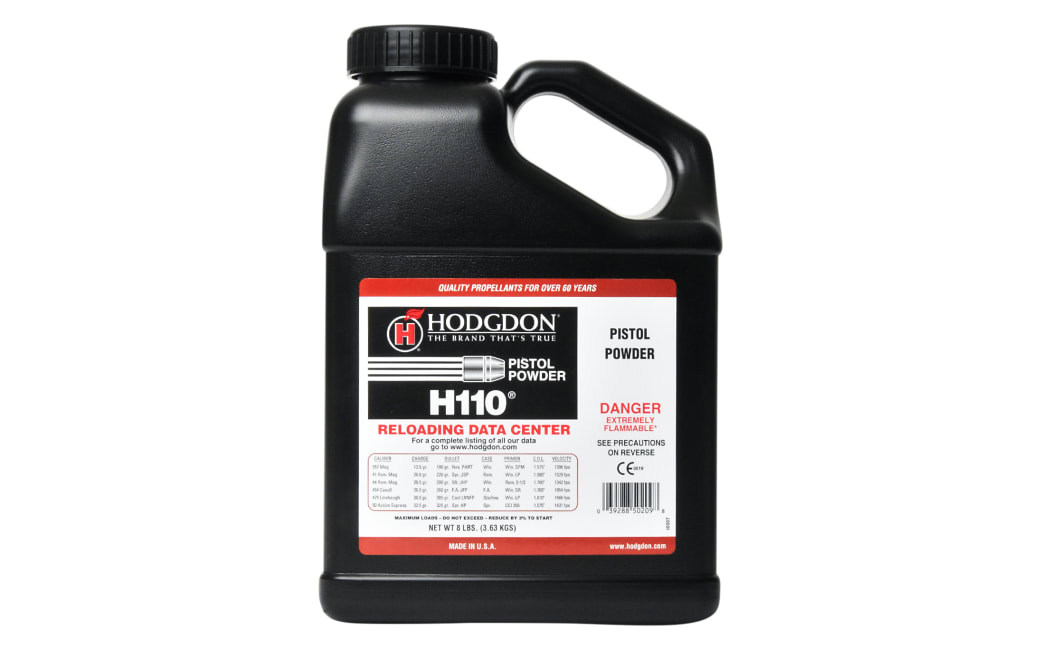 It's also a great choice for 410 shotguns and offers superior performance for skeet and sporting clay shooting.
For any reloading application, Hodgdon Powder has the widest selection of high-quality smokeless propellants.
Warning: Do not exceed the loads shown in the reloaders guide when using smokeless powder.
Regardless of the kind, brand, or location, never combine any two powders.
Never use smokeless powder in place of black powder or any other black powder alternative.